My New Etsy Hypnosis Shop: Insight Hypnotherapy Is Now Open!
Etsy Hypnosis Shop: Insight Hypnotherapy is now open! As a certified hypnotherapist, I've been offering individual and group hypnotherapy with fantastic results. The people I help are achieving wonderful success by choosing to change their minds. That's why I've decided to offer hypnosis CDs and MP3s in my Etsy Hypnosis Shop. The inductions and scripts I've developed have proven successful results.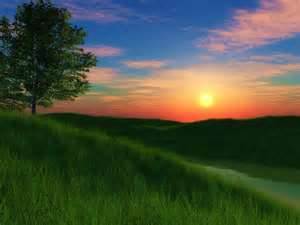 ---
---
I personally practice self-hypnosis every day. It has been a powerful tool in my life that has helped motivate me to live a healthy lifestyle and to think positively. This positive energy has been essential in dealing with stress, sickness, and all that life throws our way.
Hypnosis is so powerful because it is a tool to help shape your thoughts and actions into the positive outcomes of your choosing.
All action begins with thought. You are what you think. The good news is you are in control of your thought patterns. If you want to change something in your life, the best place to start is in your own mind.
Your brain is like a computer; it does what you program it to do. The more you reinforce the thought patterns (or messages) that are right for you, the more "set" or ingrained the thought pattern becomes in the brain. The more ingrained the thought pattern becomes, the more automatic the thought and behavior patterns surrounding this thought become. This is how a habit is formed! Of course, the key is to reinforce healthy and positive habits! So, how do you reinforce helpful thought patterns that turn into good habits? This is where hypnosis can serve as a powerful tool for change.
Two of the mind's most powerful gifts are the ability to visualize and the ability to internalize messages. Have you ever experienced a dream where you were being chased by a bad guy (or some other frightening event was happening) only to wake up and feel your heart pounding and your thoughts racing? The dream felt so real, didn't it? That's because your mind was visualizing the scene and giving you the message that this is a scary situation. Your mind really believed the event in the dream was happening. In turn, your body responded by increasing your heart rate and releasing stress hormones. Similarly in a hypnotic state, your mind is visualizing desired outcomes and internalizing goal-oriented messages.
What the mind believes, the body perceives! Through hypnotherapy, you are reprogramming your thought patterns so powerfully that your body responds both chemically and behaviorally. You are changing your mind and your life in very positive ways.
Insight Hypnotherapy (an Etsy Hypnosis Shop) offers a solution-based approach to help you attain your goals. Given the multitude of stressors and negative messages we face every day, it is no wonder that so many of us become sick, worn out, anxious, and depressed. The body and mind do not work optimally when dealing with chronic stress. Are you sick and tired of feeling sick and tired?
Research indicates that we are better able to learn, process information, and remember when we are relaxed. This makes sense! Think of the last time you were stressed out. Were you thinking clearly? Were you making the best possible choices for reaching your goals? When caught up in stress, most of us become overwhelmed with negative thoughts, bad moods, and unsuccessful behavior patterns.
"Stress contributes to 90% of all diseases."
"Over half of all doctor's visits are stress related."
~ The Centers for Disease Control and Prevention
Most of us have hypnotized ourselves, sometimes over the span of our lifetime, with very stressful and negative messages. We carry deeply ingrained messages from childhood into adulthood. Some of these messages are positive and help us make successful choices. Others are negative and may guide us into failure.
Hypnosis is a technique used to induce a heightened awareness and ability to focus in the subconscious mind. The hypnotic state occurs naturally in our everyday lives. For instance, if you've ever found yourself so engrossed in a book that you stopped noticing what was happening around you, then you've experienced a mild hypnotic state. Your awareness and focus were turned inward, toward your book. Hypnosis induced with the guidance of a professional can help you attain even deeper awareness and focus toward the messages of your choosing.
Hypnosis brings your body and mind into a relaxed state. In a hypnotic state, your brain waves function at an optimal level for receiving information. What is this information? Messages which are positive and solution-based for achieving your goals! Through hypnosis, you are harnessing the power of your subconscious to program your mind and body for positive mental and physical results. Hypnosis helps you focus your awareness on positive insights so that you no longer succumb to the maladaptive effects of stress and negativity. In essence, you are taking control of your choices, your feelings, your behavior, and your success!
Relaxation Encourages Successful Thinking!
In my Etsy Hypnosis Shop, Insight Hypnotherapy, you will find a vast array of hypnosis CDs and MP3s containing positive, goal-oriented messages. Hypnosis helps you focus on what you do want as opposed to what you don't want. Goodness knows we are faced with so many negative messages on a daily basis that it is extremely important to reinforce the positive messages for the sake of our physical and mental health.
The Know Stress Zone offers relaxation strategies, weight loss tips and everything in between that will complement your hypnosis CD or MP3 from my Etsy Hypnosis Shop, Insight Hypnotherapy.
Are you ready for positive changes in your life?
Are you ready to change your mind?
Please visit The Know Stress Zone and Insight Hypnotherapy (my Etsy Hypnosis Shop) often as I'm always adding helpful information and new hypnosis offerings.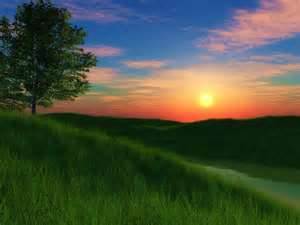 ---
Experience a relaxing hypnosis session for free! Here is one of my personal favorite recordings:
Hypnosis for Relaxation: A Kayaking Adventure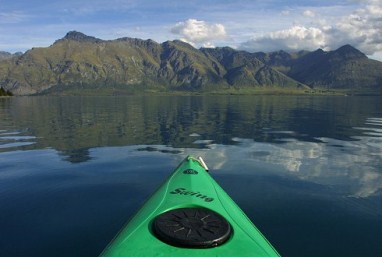 ---
Here is just a sample of all the helpful hypnosis CDs and MP3s available: 
Here are some helpful tips and strategies to complement your hypnosis CDs and MP3s from Insight Hypnotherapy, my Etsy Hypnosis Shop.
WEIGHT LOSS:

Weight Loss and Healthy Living
---
SMOKING CESSATION:
---
Here are some encouraging words from others who have used my hypnotherapy sessions:
"I had smoked for many years and thought it was impossible for me to quit. Melissa's hypnotherapy session has helped me do the impossible. I no longer smoke! In fact, the very thought of smoking horrifies me now. I feel so much better now. Looking forward to yhe opening of your Etsy hypnosis shop. Thank you!"
Kris S. (Cornelius, NC)
"Melissa showed me a new way of looking at my eating habits. I feel like a healthy person now. I've managed to lose weight and keep it off! I don't even dread overdoing it at the holidays anymore. THat's just not me anymore."
Sam M. (Huntersville, NC)
"Since Melissa's hypnotherapy session, I have much more energy. I had been struggling to exercise more. Hypnosis really helped me break it down into small parts that are realistic for me. I have been much more motivated to be active. I've been increasing my activity level every day."
Beth R. (Charlotte, NC)
"Thank you, Melissa, for helping me chill out! I was a bundle of nerves for so long and not looking after myself. I didn't really know how to relax. Hynosis taught me a new way to help my mind and body de-stress.
My whole outlook has changed. I feel I can handle life much better these days."
Karen S. (Concord, NC)
"I attended a hypnotherapy class of Melissa's to learn how to relax. Not only did I relax but the back pain I had experienced for years was alleviated. This was an unexpected gift."
Rachel M. (Concord, NC)
---